Prickly Heat – The Dreaded Ugly Rash. The Holiday Ruinner.
From the age of around 9 years old, every holiday without fail I've suffered with the unbearably itchy irritating red rash which goes by the name of 'Prickly Heat'.
This will roughly be about my 13th year of coping with Prickly Heat during the summer months on holiday and the dreaded heat rash likes to make an appearance on my feet and on recent holidays its taken a liking to the backs of my hands.
Anyone who has ever suffered with this condition on holiday knows full well that the rash truely lives upto the expectation of its name and its the perfect name to describe the sensation you feel.
Prickly Heat is often referred to a 'sweat rash'. It makes a well known appearance when your sweat glands produce more sweat than normal and your sweat ducts get blocked, meaning the sweat leaks into the skin. The sweat then gets trapped with no where to go, which then irritates the skin surrounding. Which causes a red, irritated itchy rash with small bumps on the skin. A living nightmare.
Anyone can be affected by prickly heat and it can happen to anyone of any age, however it is more common in younger children, especially in hot humid climates.
I've learnt for me on holiday as soon as the red blotchy bumps appear, it really is game over. The key from this point on is to not itch, as much as it irritates you to want to itch, itching the area, only makes the rash much much worse – unbearable infact.
Tips – Here's some advice which has helped me, these may not work for you as everyone is different and I'm not by any means a medical professional.
1. Purchase a Tan Accelerator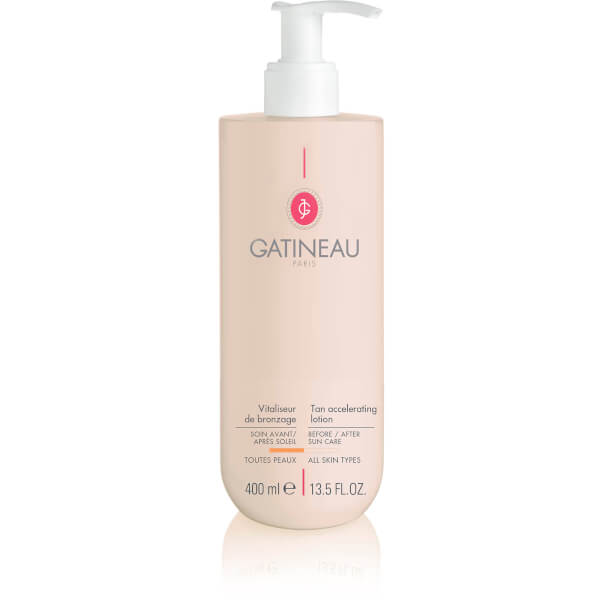 May sound bizzare, but for me this really does help. I swear by the Gatineau Tan Accelerator (400ml).
Its a lotion you apply to your skin BEFORE holiday for a minimum of 2 weeks before your holiday. You also apply it on an evening AFTER sun exposure too and I tend to use it after my holiday until it runs out.
This lotion will prepare your skin for sun exposure, boost your skin during sun exposure and will also pro -long your tan after sun exposure too. The lotion contains Melanin Production Activators, to get the melanin in your skin ready. I love this product as I've found this to really get my sensitive skin ready for the sun, to me I'm not fussed about the colour of my tan so I don' t use it for that, however its a bonus too. I really recommend trying this or a similar product if you're a prickly heat sufferer and not tried this previously.
http://www.feelunique.com/p/Gatineau-Tan-Accelerating-Lotion-400ml-Limited-Edition
2. Eurax Cream

This Cream is brilliant to apply to help prevent the burning itch. I don't feel it completely takes away the irritation, however it does help to reduce the intensity. This cream is a brilliant cream to take an holiday as you have all basis covered as it also helps with Eczema, Dermatitis, Allergic Reactions, Bug/ Insect Bites, Chicken Pox and Sun Burn.
http://www.superdrug.com/Eurax/Eurax-Cream-100g/p/505072
3. Magicool Plus Prickly Heat

So this is a new product I'm taking away with me this year, so I will report back on my findings. I've discovered this from online research of Prickly Heat and a cooling spray sounds heavingly as it is, but because this is a Prickly Heat focused product, Im definitely picking this up to give it a whirl.
https://www.tesco.com/groceries/product/details/?id=272492766
4. Piz Buin – Allergy Skin Sensitive Sun Range


I've used this brand of sun cream before but for some reason I don't think if I have ever used the Allergy Sun Range. Opting for a sun sensitive sun range, again is advice which kept coming up in preventing Prickly Heat when researching. This year I'm planning to give this range a go, so I will report back on how I get on!
http://www.boots.com/piz-buin/piz-buin-allergy
Advice:
– Always keep cool, I've found trying to keep my feet in water has always taken away the sting. Whether it be around the pool, or even in the hotel room sitting with my feet in cold water, helped to cool down my irritation. Alternatively rinsing a flannel and leaving it to soothe the area feels amazing, lol!
– Do keep topping up with the SPF, you don't want to get burnt in the area prickly heat effects you as this will just leave to further irritation.
– Aloe Vera Cream, which has been kept in the fridge feels like the next best discovery to sliced bread!
– Wear loose light clothing
– Most IMPORTANTLY – DO NOT ITCH THE ITCH! If you itch it prepare, for it to get 50 times worst, trust me I did it as a 9 year old and I learnt the hard way, the pain still haunts me on holiday – so I know not to itch.
I hope this has been helpful? Let me know below. Also if you have anything to help prevent or whatever you find works for you please let me know I would LOVE to hear!!!
Twitter & Instagram: @ruthbrabinermua